a digital alchemist in love with creating things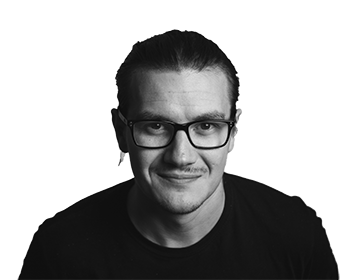 a bit about me
As a developer and pure technologist, I proudly embody the traits of a creator, a maker, a thinker, and a problem-solver.
I am deeply committed to leveraging technology to create tangible, meaningful change in the world. I firmly believe that there is always at least one path forward, and I relish the opportunity to use my creativity and ingenuity to discover innovative solutions to complex challenges.
I am a seasoned professional with over a decade of experience in the industry, having worked with major corporations to provide effective solutions.
My portfolio spans across diverse fields including automobiles, insurance, and gaming, and I have successfully assisted more than 10 companies to optimize their operations.
After years of experience in the cut-throat corporate world, I've discovered that small businesses hold just as much potential for success.
That's why I've shifted my focus to freelance work, partnering with ambitious start-ups and determined founders, to help unlock their limitless potential and make their mark on the world.
My vision is to create products that make a difference in the lives of a billion people, whether it's through my own creations or by assisting others in their creation.
If you're a start-up or entrepreneur looking to build a digital product, I'd love to hear from you. Let's work together to bring your ideas to life and make a positive impact on the world.